"Just remember that if you want to do this stuff, you're not alone."
It seems like everyone and their cats are posting this xkcd comic, but it's so good that I'm going to follow the crowd.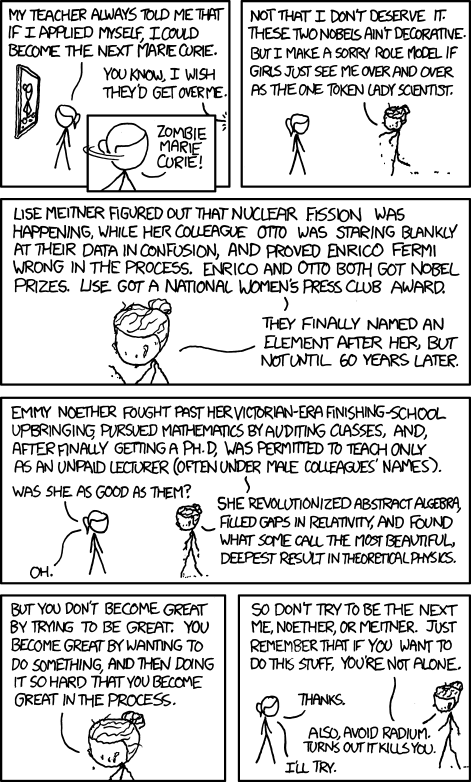 I must admit horrible ignorance when it comes to female scientists. If you had asked me 10 years ago to name three scientists who are women, I would have only been able to name one: Marie Curie. Which is really, really, too bad. It's hard to throw yourself into something when there are so few role models.
Anyway, my ignorance is something I want to remedy. I know you, faithful readers, are a well-read bunch. Can you recommend any good biographies of groundbreaking female scientists? I might even review some of your suggestions on the blog.
Do it. And stay away from radium.
Image credit: xkcd